Helping Business Owners make better decisions
Local knowledge. National connections. Global reach.
Welcome to DFK Australia and New Zealand
You want your accountant to know you and your business in detail. It's that personal connection and insight that enables our clients to achieve their biggest goals and expand their world of business opportunities.
As your business grows, you need the security and scale of national connections and international coverage.
DFK ANZ is a dynamic family of privately-owned, specialist accounting firms, connected nationally and globally. We support our clients at every stage of their business growth, everywhere their business operates.
We are a Xero certified Platinum Partner providing you with the technology and global reach of tomorrow.
In 2020 and 2021 DFK ANZ has secured a placement in the Australian Financial Review Top 100 Accounting Firms, placing 22nd and 21st respectively.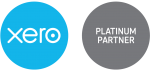 Articles, insights and news from our team across business development, growth and succession planning.
DFK International, a global association of independent accounting, tax, and business advisory firms, has announced the appointment of Cheree Woolcock as its new Vice President for Asia Pacific. Cheree Woolcock …
FTX was one of the world's largest crypto exchanges and was highly regarded by many in the industry.  The collapse of FTX came as a shock to many especially as …
DFK is the 7th largest international association of 220 independent accounting firms and business advisors with 439 offices in 95 countries across the Americas, Asia-Pacific and Europe, the Middle East and Africa. If you have interests in more than one country, we have the people to support you.
Although each of our firms is an independent business with its own approach, we all share common values that unite our approach to client relationships, service and growth.
Quite simply, we believe in doing the right thing for our clients, staff and community. This means we speak with candour, we keep promises and we deliver on time.
We see our work as a shared journey to create a better future for you and your business. This means we seek regular contact to share knowledge and insights to ensure innovation and growth.
We've focused on turning experience into expertise for our clients. This means we create continuous learning environments across our firms, sharing knowledge and industry insights.
Technical expertise is vital, but genuine understanding is crucial. Our firms are run by business owners, and this means you'll experience a relationship of empathy and responsiveness.