Webinar Workshops for Business Growth
We host regular webinars where Accountants and Business Advisors from our member firms share knowledge and expertise on a range of business growth topics.
You can view previous webinar workshops through the links below and you can also register for an upcoming live webinar through our Events Page.
Please note
The information shared on our webinars is not advice, and should not be taken as advice. For more information please refer to our disclaimer.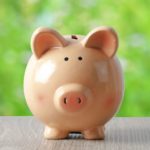 A valuable, practical and insightful webinar covering the different ways you can get money into your super fund and strategies to maximise your superannuation benefits.
Watch Now »